Regular price
Sale price
£2.95
Unit price
per
Sale
Sold out
ALLTEST FSH home urine test kit
The ALLTEST female FSH test kits enable the fast and easy detection of elevated levels of FSH, the hormone produced to stimulate ovarian action. Persistently elevated FSH levels are associated with reduced fertility, occurring in PCO and other causes of ovarian failure and may be a sign that you are in perimenopause or entering menopause.
Key features of the ALLTEST FSH urine test strips
Test sensitivity is 25mIU/mL
Simple, accurate dip and read urine test strip to check for elevated FSH
Home test for menopause, perimenopause, PCOS and ovarian failure
Quick and easy to perform FSH test on urine sample
Detect 25miu urinary FSH
Suitable for women between the ages of 30 & 55, where raised FSH levels may be associated with reduced fertility.
Also doubles as a urine test for menopause and perimenopause.
When do you use the FSH urine test strips
FSH tests should be performed at intervals of 7 days
A FSH urine test can be completed at any time of day although i

t is advised to use the first morning urine for testing because it has the highest levels of F.S.H. Testing at any other time during the day might produce inaccurate results, potentially leading to false negatives.
Before you perform the FSH test
Carefully review all instructions before conducting the test.

Avoid using the test strip after the expiration date indicated on the foil pouch.

Only open the foil pouch when you have collected your urine sample and are prepared to start testing.

Do not use the FSH test strip if the foil pouch has been opened or damaged.
Wholesale & NHS
Bulk packs and full cartons of 50 FSH test strips are available for NHS clinics, Hospitals, GP surgeries, fertility clinics and centres etc
Share
View full details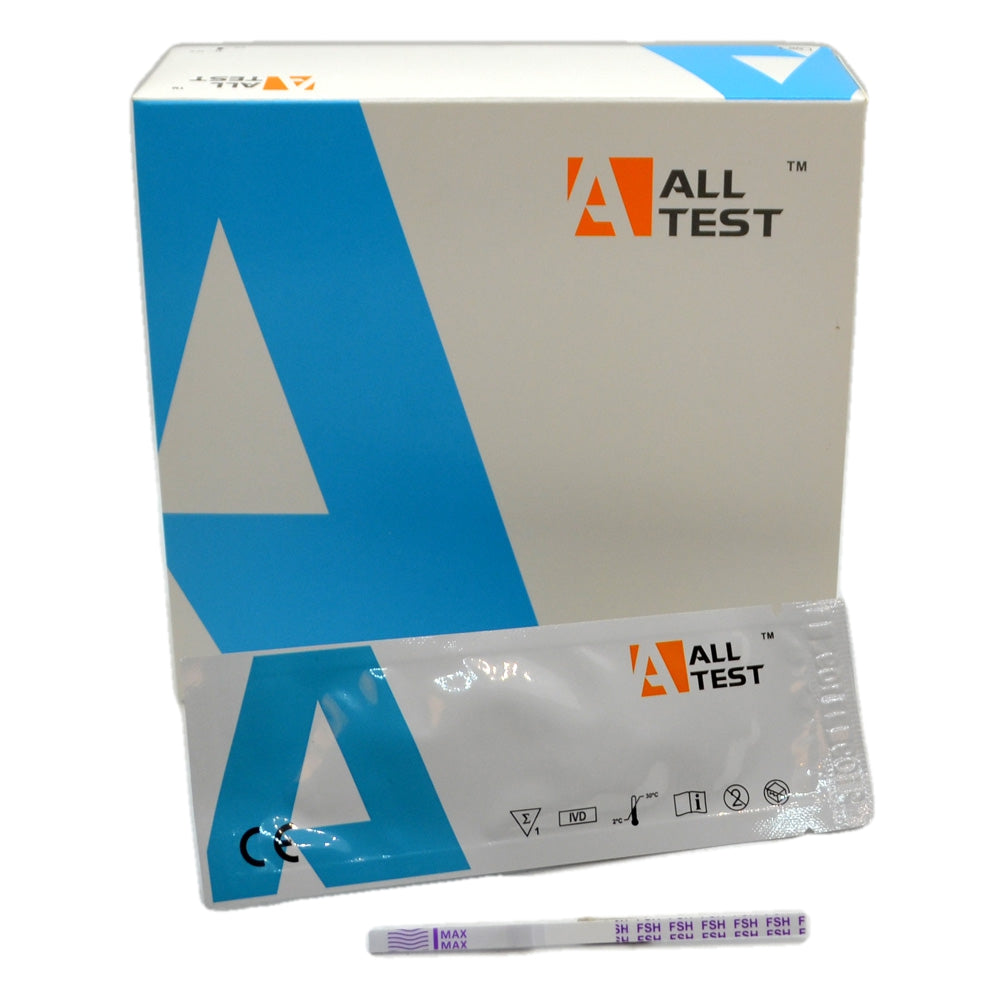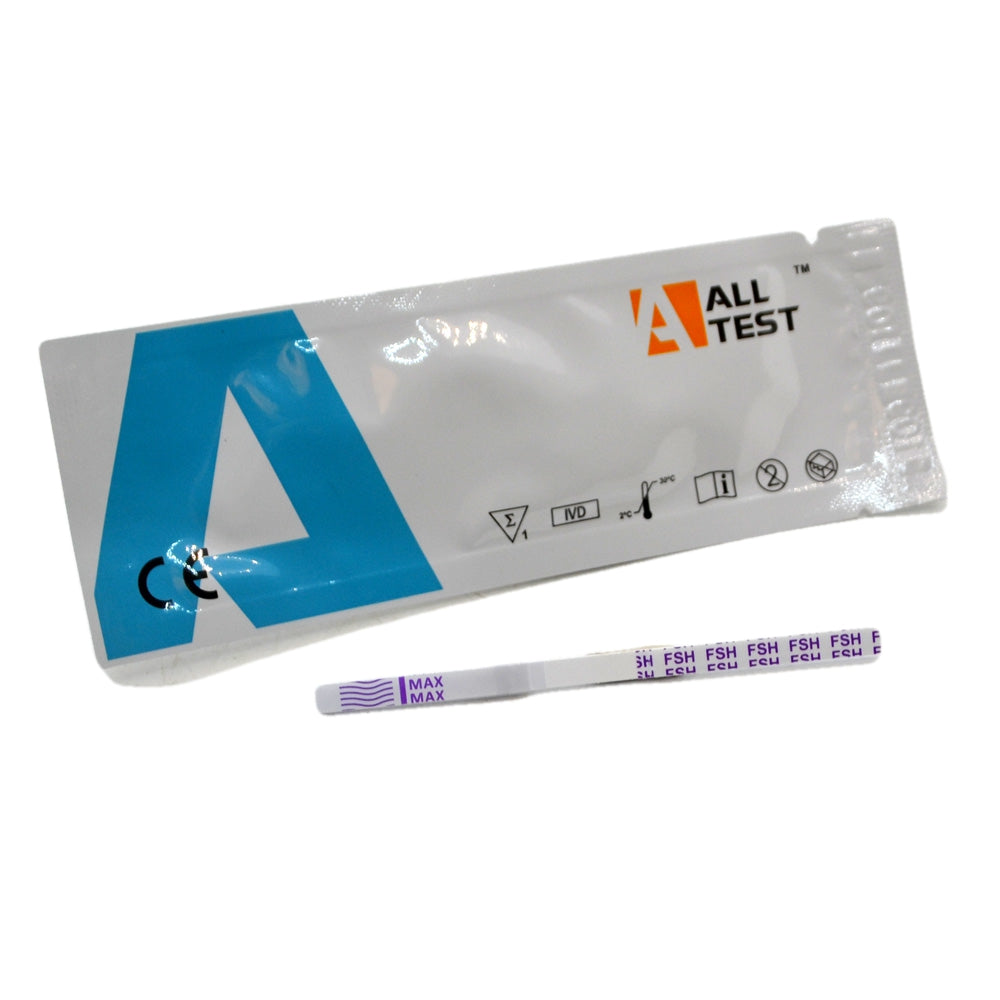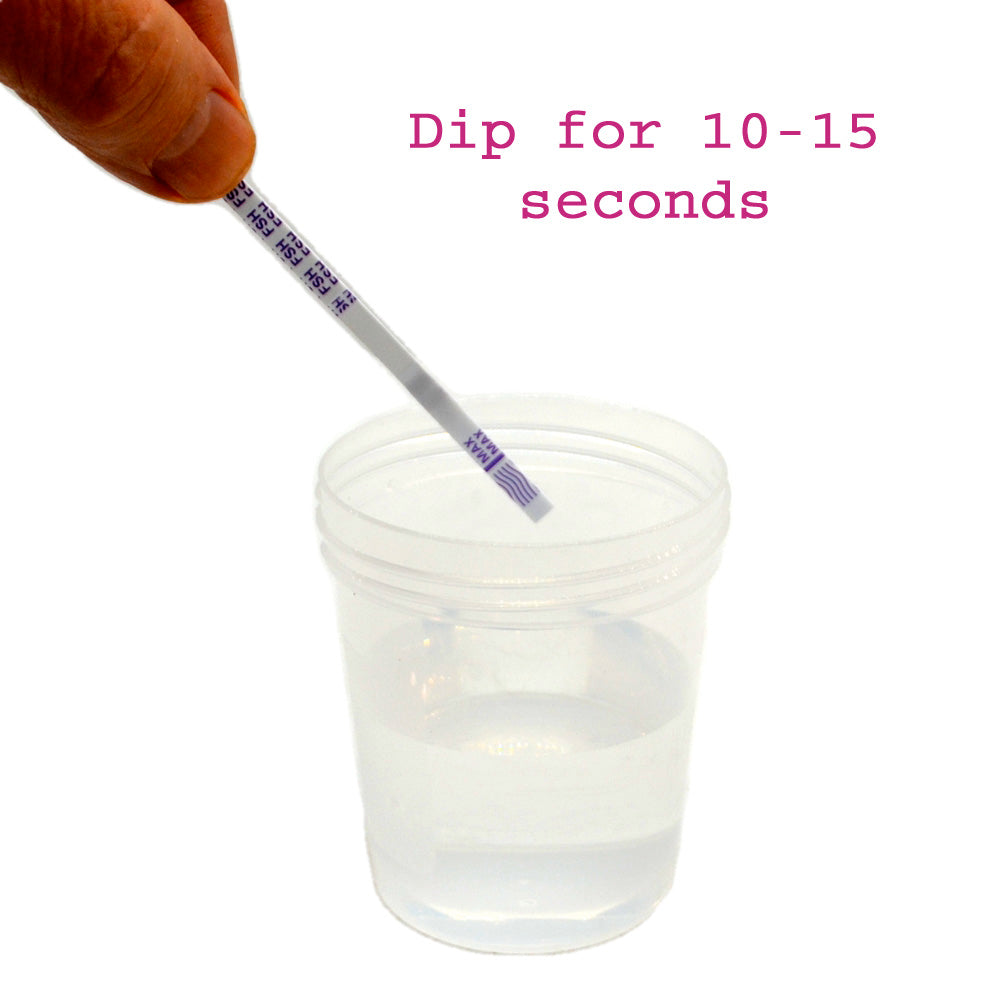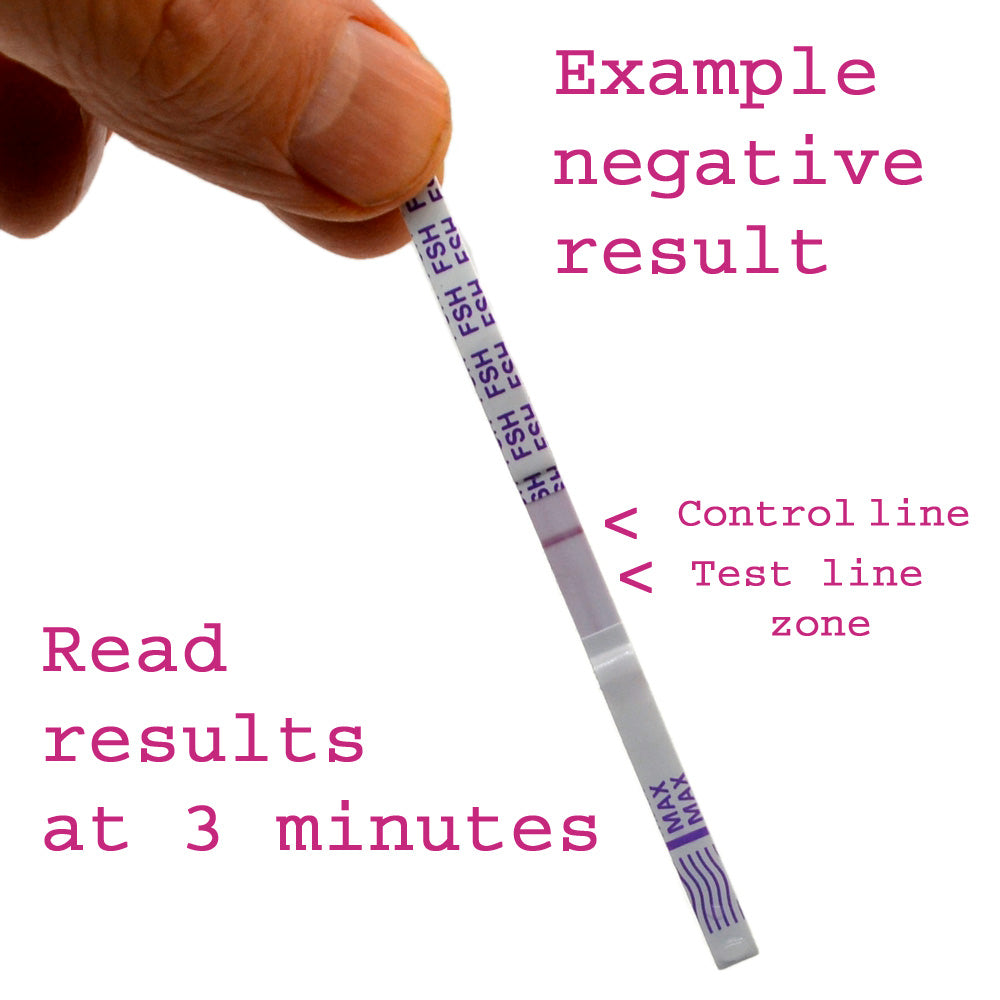 Frequently Asked Questions
What does a FSH test show?
What causes FSH in urine to be elevated or high?